It's just over a month until the start of the 2014 Brighton Fringe Festival, and here at Pinocchio, Brighton's oldest Italian restaurant, we just can't wait!
The 2013 Fringe was a wonderful experience that truly brought the whole city to life with a buzz and excitement that seemed to permeate every nook and cranny of this iconic city.
Pinocchio and our sister restaurant, Donatello in The Lanes are proud to be associated with Brighton Fringe 2014 and cannot wait to wine and dine festival goers with our delicious range of authentic, Italian dishes.  The reverse of any Fringe show ticket gives the bearer a massive 10% off the bill at either Pinocchio or Donatello on top of our already great value prices and £7.25 2-course set menu.
Fringe fanatics can expect a wide variety of deals and offers throughout the duration of the festival with meal giveaways, free show tickets and much, much more.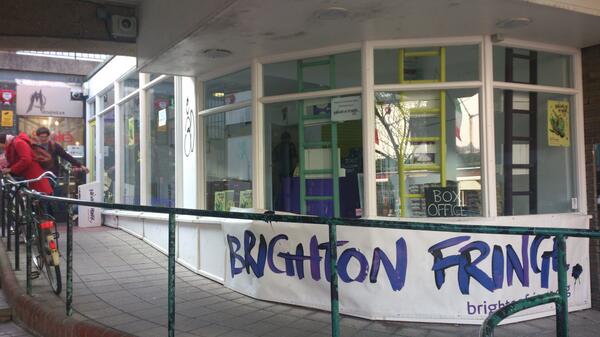 The Brighton Fringe Box Office opens today right opposite Donatello in Brighton Square, and our friendly staff will be there from 1pm giving out FREE pizza slices and helping you all get in the spirit of the Fringe.
For more information on Brighton Fringe, you can check out the website, HERE which has details of venues, tickets, performers and much, much more.
Pinocchio and Brighton Fringe Festival:  Authentic Italian cuisine in the heart of Brighton's cultural district.